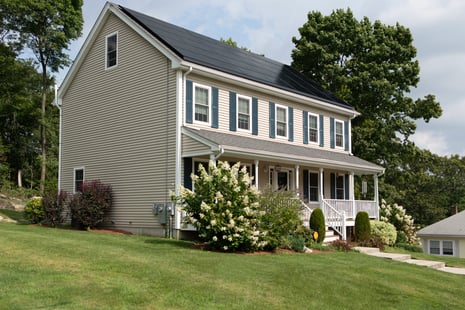 When making a significant investment into your home—like rooftop solar panels—people want to know that the company they utilize will provide top-notch service and guide them every step of the way. If you can relate to this notion, this article is for you.
First thing's first—why switch to solar? For starters, solar panels can help you save money on your electric bill. In fact, some homeowners have been able to reduce their electric bills by as much as 95%. That's a lot of savings over time! Consider how much your electric bill is each month and what that level of savings could amount to when utilizing a system designed to last for 20-30 years.
Once you know that solar is an excellent option for significant savings over the system's lifetime, next, it's time to pick the right solar provider for you. Here are some things to consider when looking for a local solar installer.
Select the correct type of solar company for your needs
There are seemingly endless options when it comes to selecting a solar installer. Finding a company that is the right fit for you will require narrowing down these options. A helpful place to start is by only looking into companies specializing in the type of system you need. So, if you're a homeowner, review solar companies that understand the ins and outs of residential installations. Eliminate results from solar equipment manufacturers, solar financing companies, solar lead generation companies, or commercial solar companies.
Do your research on the companies on your shortlist
Finding a reputable solar company to work with is critical. Companies that provide transparency into their process and aim to collaborate with homeowners to best meet their needs are key themes to look for. Also, read their online reviews and see if they are experienced installing solar panels in your area, licensed and insured, offer a solar estimate, and have extended warranties and post-installation monitoring services.
Speak to a representative at the company and get a customized quote
A reliable solar company will want to speak with you directly about your project needs, survey the property to determine solar readiness, and help you calculate what size rooftop solar panel system you will need. Then, the solar company will build a custom quote based on all of these factors. From there, determining what financing option is best for you and finalizing project timelines is nearly all that's left in the process.
Dallas and Fort Worth, Texas area homeowners
Looking for solar panel installers near you? If you live in the Dallas-Fort Worth area and are interested in switching to solar power, DFW Solar Electric is the perfect choice for homeowners looking to reduce their monthly electric bills and live more sustainably. We service the greater North Texas area, including Arlington, Carrollton, Coppell, Dallas, Denton, Duncanville, Flower Mound, Fort Worth, Frisco, Garland, Grand Prairie, Irving, Keller, Lewisville, Mansfield, McKinney, Plano, Richardson, Southlake, and a location near you.
Our team of experienced solar panel installers has years of expertise in helping homeowners navigate the solar panel installation process. Whether you're just starting your search or are ready to get started, contact us today to learn more about how we can help you go solar!