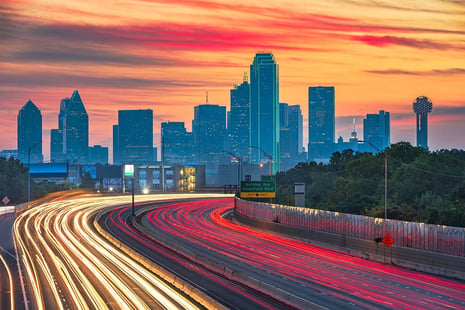 As a homeowner in the Dallas-Fort Worth area, you may be considering solar power as an option for your home. Solar panels are a great way to save on your energy bill and reduce your carbon footprint. Read on to learn more about why switching to solar is more critical than ever before.
There are many reasons why homeowners are drawn to Dallas, Texas. The city is known for its strong economy and job market, which are both appealing factors for those looking to buy a home. Additionally, the cost of living in Dallas is relatively low compared to other major cities in the United States. Homebuyers can find affordable homes in a variety of neighborhoods throughout Dallas.
Another reason why homeowners are moving to Dallas is because of the city's quality of life. Dallas offers residents a variety of amenities and activities, including parks, restaurants, shopping, and entertainment. The city is also home to a number of professional sports teams and venues. Residents can enjoy a diverse range of cultural attractions as well. All of these factors make Dallas an attractive place to live for homeowners.
DFW's population, at 7.6 million as of the 2020 Census, has grown three times faster than the average of the nation's 50 largest metro areas, making it the most populous metro area in the South. It's projected to reach 10 million by the 2030s, at which time it is expected to displace Chicago as the nation's third-largest metro, behind New York and Los Angeles.
It's no secret that Dallas, Texas, has a long and storied history with oil and gas. Homeowners in the area have been affected by production for generations, and the industry has played a major role in shaping the city's economy. Today, Dallas is still home to a number of oil and gas companies, and production shows no signs of slowing down.
Despite the challenges that come with living in an area with heavy production, many Dallas residents remain proud of their connection to the industry. Oil and gas may always be a part of the city's identity, but it's not the only thing that makes Dallas special. In recent years, the city has been working hard to transition to solar power, and homeowners are leading the way.
The use of solar energy is on the rise in Dallas, thanks in part to supportive policies from the city government. Homeowners are also increasingly interested in solar power as a way to save money on their energy bills. With recent increases in electricity rates in Texas, it's no wonder that so many people are looking for ways to reduce their utility bills.
Solar power is a clean, renewable resource that can help Dallas meet its energy needs without relying as heavily on fossil fuels. Homeowners who install solar panels can play a major role in the city's transition to clean energy. Solar power is good for the environment and good for your wallet, so it's a win-win for everyone involved.
If you're a Dallas homeowner interested in making the switch to solar power, there are a few things you need to know. Solar panel installation is a big investment, but there are a number of ways to finance your project. There are also state and federal incentives available to help offset the cost of going solar.
Making the switch to solar power is a big decision, but it's one that more and more Dallas residents are making. Homeowners who install solar panels can be proud to be part of the city's energy transition and help make Dallas a leader in clean energy.
With more than 30,000 solar panels installed to date, DFW Solar Electric and its affiliates have the experience and professionalism to provide your home with the best, most efficient possible solar power system. We use only products from reputable and time-trusted suppliers, and our installations are guaranteed to last with industry-standard maintenance. While there are many solar installers to choose from, selecting one who knows the area and already has a proven track record of excellence can simplify the process and ensure you get the best return on your investment.
If you're thinking about switching to solar, contact us today to learn more at 972-827-7651. We'd be happy to answer any of your questions and help you get started on your journey to renewable energy.