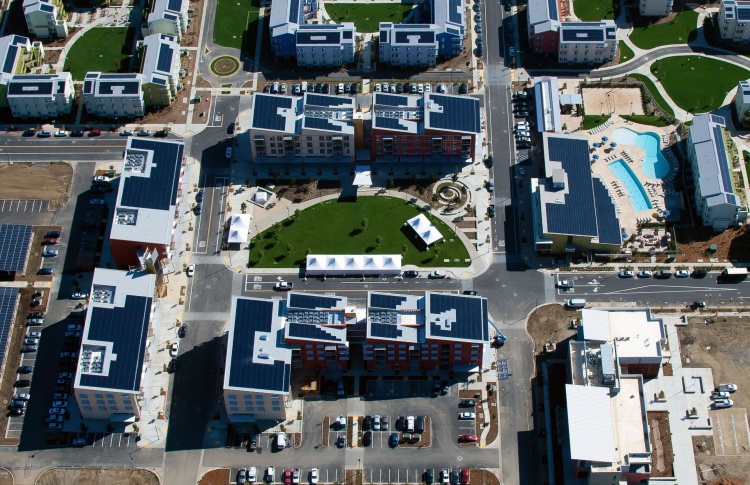 Solar for Business
Big companies are riding the wave of the advantages of going solar as a means of investment and bottomline ROI. Companies such as Walmart, Costco, IKEA, Kohl's, Johnson & Johnson, and FedEx have made the smart investment in adopting commercial solar energy in a big way. It's not just large corporations that are taking a liking to solar energy – small businesses in

North Texas

are also making the move.

Companies of all sizes throughout the area are installing commercial solar panels to take control of their energy costs and improve their bottom line. As of mid-2012, businesses, nonprofit organizations, and governments agencies across the U.S. have deployed more than 2,300 megawatts (MW) of solar electric (photovoltaic or PV) systems on more than 24,000 individual facilities.

The Solar Energy Industries Association (SEIA) and Vote Solar's Solar Means Business report highlights those companies that have deployed the most solar energy at their facilities for on-site consumption. And more is coming; these companies continue to install hundreds of solar projects nationwide.
Commercial Solar Value Proposition
North Texas business owners are in agreement: energy is a significant portion of their business's operating costs. These owners are installing solar at record rates because it reduces operation expenses, improves their bottom line, and allows them to focus resources on their core business strategies. These companies include auto dealerships, retail stores, car wash facilities, and gasoline stations among others.
The price of commercial solar energy systems has dropped rapidly over the past five years. In some places, it is more cost-effective to deploy solar than to buy electricity from the local utility, according to the SEIA. And no matter where the company is located, solar provides predictably – priced electricity for decades to come.
This hedge against utility price volatility is highly valuable to businesses that are focused on managing long-term budgets. Combined with innovative financing options that further reduce upfront costs, solar has a new value proposition that makes good business sense for North Dallas companies.