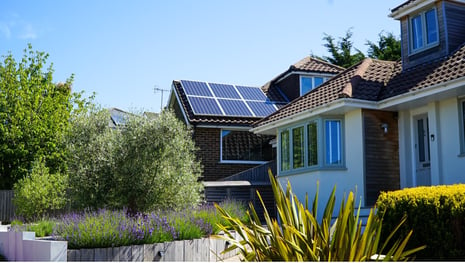 World Cleanup Day is an annual global event that brings together millions of people across the world to clean up their local communities and contribute to a healthier planet. It was first initiated in Estonia in 2008 and has since grown into a massive movement with participants from over 180 countries.
The purpose of World Cleanup Day is not only to physically clean up our surroundings but also to raise awareness about the importance of environmental conservation. One crucial aspect of this conservation effort is the transition to renewable energy sources, such as solar power.
Solar power plays a significant role in keeping our planet healthy by reducing greenhouse gas emissions and dependence on fossil fuels. By harnessing the sun's energy, we can generate electricity without contributing to air pollution or climate change. Solar panels are becoming increasingly affordable and accessible, making it easier for individuals and businesses alike to adopt this clean energy source.
Incorporating solar power into our daily lives can have numerous benefits beyond reducing carbon emissions. It can lead to long-term cost savings on electricity bills, create jobs in the renewable energy sector, and promote energy independence by decreasing reliance on finite resources.
On World Cleanup Day 9/16/2023, we have an opportunity not only to clean up our communities but also to advocate for sustainable practices like solar power adoption. By spreading awareness about renewable energy solutions during this global event, we can inspire individuals and organizations worldwide to take action toward protecting our planet for future generations.
Together, through initiatives like World Cleanup Day and embracing solar power technology, we can make a positive impact on the health of our planet while ensuring a cleaner and more sustainable future for all.
DFW Solar Electric Service Areas
We service all of the Dallas-Fort Worth metroplex, including Frisco, Allen, Plano, Southlake, McKinney, Colleyville, Flower Mound, Lewisville, Keller, and Coppell. If you're thinking about switching to solar, contact us today to learn more at 972-827-7651. We'd be happy to answer any of your questions and help you get started on your journey to renewable energy.
About DFW Solar Electric
With more than 30,000 solar panels installed to date, DFW Solar Electric has the experience and professionalism to provide your home with the best, most efficient possible solar power system. We use only products from reputable and time-trusted suppliers, and our installations are guaranteed to last with industry-standard maintenance.