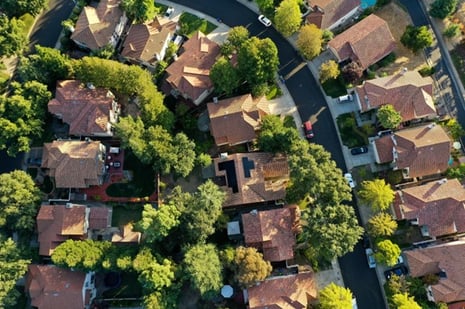 With the holidays rapidly approaching and 2023 only weeks away, many people are already thinking about what this next year will hold. Questions of sustainability, budgeting, and home improvements are on many people's minds—so let's discuss the future of solar energy for homeowners in 2023 and how you can improve your home with solar panels, cut back on electric costs, improve home value, and positively impact the planet.
At DFW Solar Electric, we service the entire Dallas-Fort Worth metroplex, including Southlake, McKinney, Colleyville, Flower Mound, and more. If you're located in this area and would like a solar installation estimate, contact us today to get started.
Solar Energy in 2023
In 2023, solar energy will become more mainstream as technology improves and the costs of solar panels continue to drop. Homeowners will increasingly see the benefits of solar panels—lower electric bills, increased home values, and a smaller carbon footprint. It is estimated that solar panel installations will grow by at least 15% in 2023 as more and more homeowners recognize the benefits of going solar.
The Benefits of Solar Energy
There are many benefits to using solar energy in your home—including financial, environmental, and social benefits.
Financially, you can save money on your monthly electric bill by using solar panels to power your home. In some cases, you may even be able to sell excess electricity back to the grid. Additionally, installing solar panels can increase the value of your home—on average, homes with solar panels sell for 4.1% more than homes without solar panels.
Solar energy does not produce harmful greenhouse gases that contribute to climate change. Environmentally speaking, solar power is cleaner than fossil fuels like coal and natural gas. Additionally, using solar energy can help reduce our reliance on fossil fuels and help preserve our environment for future generations. Finally, from a social standpoint, by using solar energy, you can be a part of the solution to climate change rather than part of the problem.
There has never been a better time to go solar than right now! With comprehensive tax breaks available through December 31st and continued advancements in technology making it more affordable than ever before—not to mention the host of financial, environmental, and social benefits that come with making the switch—it's no wonder that an increasing number of homeowners are going solar each year.
About DFW Solar Electric
With more than 30,000 solar panels installed to date, DFW Solar Electric has the experience and professionalism to provide your home with the best, most efficient possible solar power system. We use only products from reputable and time-trusted suppliers, and our installations are guaranteed to
last with industry-standard maintenance.
While there are many solar installers to choose from, selecting one who knows the area and already has a proven track record of excellence can simplify the process and ensure you get the best return on your investment.
If you're thinking about switching to solar, contact us today to learn more at 972-827-7651. We'd be happy to answer any of your questions and help you get started on your journey to renewable energy.