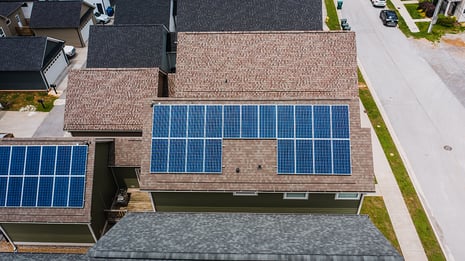 In the last decade, becoming more energy efficient has become increasingly important. One of the most popular ways to do this is solar energy. This renewable energy source requires minimal maintenance and can power homes. So, what are the benefits of switching to solar? And how easy is it to make the switch? Let's take a look.
Benefits of Solar Energy
The first and most obvious benefit of using solar energy is reducing your carbon footprint. It also helps preserve natural resources, as it is an alternative to fossil fuels that pollute our environment. Additionally, installing solar panels can lower your electricity bills significantly because you are taking advantage of free energy from the sun! And finally, if you live in an area with net metering policies, you may even be able to sell some of the excess energy your panels produce back to the grid.
How Easy Is It to Make the Switch in 2023?
Making the switch to solar is easier than ever before, and it all starts with simply deciding to take the leap!
The next step is to decide which type of solar system you would like to install. Solar power systems come in three main types: grid-tied, off-grid, and hybrid. Grid-tied systems are connected directly to the utility company's electricity grid, so they can draw energy from the grid when there isn't enough sunlight or during peak usage times. An off-grid system is not connected to a utility company and relies solely on stored battery power for energy needs. Finally, a hybrid system combines elements of both grid-tied and off-grid systems for greater flexibility and efficiency.
Once you have chosen your solar system type, it's time to find an experienced solar installer who will help design and install your system. It is important to find a reliable installer who understands your specific needs and can help you maximize efficiency while staying within your budget. Ask for references from previous customers, get bids from multiple installers, and ensure the contractor is familiar with local electrical codes before agreeing to the project.
Finally, check with your utility company to see what incentives or rebates they offer for solar power systems. Many states offer subsidies and other financial assistance that can significantly reduce the cost of installation and maintenance. With some research and planning, switching to solar power can be an easy choice!
Switching to solar power can help reduce your carbon footprint while saving you money on your monthly electricity bills – all while helping preserve natural resources! Thanks to new incentives and programs available in some areas across the United States in 2023, making the switch is easier than ever, with no up-front costs and discounts from utility companies. For anyone considering making the switch – now is a great time!
DFW Solar Electric Service Areas
We service all of the Dallas-Fort Worth metroplex, including Frisco, Allen, Plano, Southlake, McKinney, Colleyville, Flower Mound, Lewisville, Keller, and Coppell. If you're thinking about switching to solar, contact us today to learn more at 972-827-7651. We'd be happy to answer any of your questions and help you get started on your journey to renewable energy.
About DFW Solar Electric
With more than 30,000 solar panels installed to date, DFW Solar Electric has the experience and professionalism to provide your home with the best, most efficient possible solar power system. We use only products from reputable and time-trusted suppliers, and our installations are guaranteed to last with industry-standard maintenance.
While there are many solar installers to choose from, selecting one who knows the area and already has a proven track record of excellence can simplify the process and ensure you get the best return on your investment.