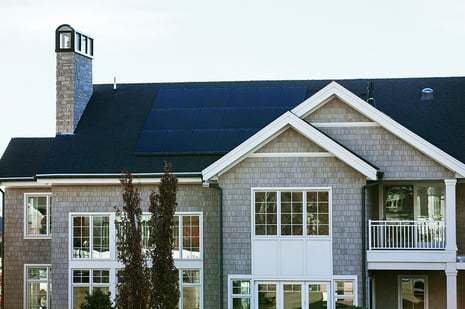 April 22, 2023, is National Earth Day. What better way to celebrate than by switching your home over to solar power? Switching to solar can seem daunting, so we've broken down everything you need to know about making the switch in one convenient guide!
What Is Solar Power?
Solar power is energy generated from sunlight, then converted into electricity. Put simply, it's a form of renewable energy from a sustainable source—the sun. It's an environmentally friendly option that can help reduce your carbon footprint and save you money in the long run. Plus, many utility companies offer incentives for those who choose to switch their homes to solar power, so it's worth looking into!
How Can I Switch My Home Over to Solar Power?
The process for switching your home over to solar power will depend on where you live. In the Dallas-Fort Worth area, you'll need to contact a local solar company to help assess your home and provide personalized options based on your needs. They can also tell you if any tax credits or other incentives are available in your area. Additionally, they'll be able to answer any questions or concerns you may have about making the switch.
What Are the Benefits Of Switching To Solar Power?
Switching your home to solar power can have multiple benefits beyond just helping Mother Nature! For starters, going solar does not require any significant construction or complicated installation process; all that is needed is for some panels to be installed on your house's existing roof. The process is straightforward, and can usually be completed in one day. And once these panels are installed, they require very little maintenance—the most common issue being cleaning them now and then due to dust buildup. Additionally, since they are powered by sunlight (which doesn't cost anything!), they can significantly reduce your monthly utility bill while providing reliable energy 24/7!
We hope this guide has provided helpful information about switching from traditional energy sources such as fossil fuels to renewable sources like solar energy this National Earth Day 2023! It might initially seem like a big project (and hassle) but trust us when we say that taking advantage of the many benefits of switching over can definitely be worth it in the long run—for both Mother Nature and our bank accounts! Take some time this National Earth Day (April 22) and do what we can for future generations by investing in renewable energy sources such as solar power today.
DFW Solar Electric Service Areas
We service all of the Dallas-Fort Worth metroplex, including Frisco, Allen, Plano, Southlake, McKinney, Colleyville, Flower Mound, Lewisville, Keller, and Coppell. If you're thinking about switching to solar, contact us today to learn more at 972-827-7651. We'd be happy to answer any of your questions and help you get started on your journey to renewable energy.
About DFW Solar Electric
With more than 30,000 solar panels installed to date, DFW Solar Electric has the experience and professionalism to provide your home with the best, most efficient possible solar power system. We use only products from reputable and time-trusted suppliers, and our installations are guaranteed to last with industry-standard maintenance.
While there are many solar installers to choose from, selecting one who knows the area and already has a proven track record of excellence can simplify the process and ensure you get the best return on your investment.