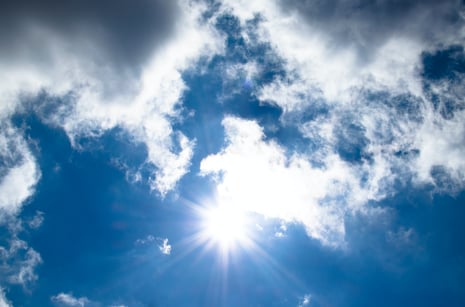 Ah, summer. The season of sunshine, beach days, and endless outdoor activities. While we enjoy soaking up the rays and getting that golden tan, it is essential to remember the power and potential of the sun. With that in mind, let's celebrate Sun Awareness Week by exploring the advancements in solar power technology and how we can harness sun power to benefit our homes and planet.
The Sun's Power
Did you know that the sun produces enough energy every hour to power the entire world for a year? Yet, we're only tapping into a tiny fraction of its power. Solar power technology has come a long way in recent years and is now more affordable and accessible than ever. Thanks to advancements in the manufacturing process and government incentives, homeowners can install solar panels on their roofs and generate their own renewable energy.
Benefits of Solar Power
There are numerous benefits to harnessing the power of the sun. Solar energy is sustainable, reduces carbon emissions, and decreases your reliance on fossil fuels. Plus, by generating your own energy, you can save money on your electricity bills in the long run. A study by the National Renewable Energy Laboratory (NREL) found that homes with solar panels sell for more and faster than homes without.
Solar Power in DFW
Thanks to its abundant sunshine and progressive policies, Texas is one of the leading states in solar power. The Dallas-Fort Worth area is home to several solar panel installation companies that can help you switch to solar energy. These companies offer customized solutions based on your energy usage and home size.
Making the Switch
Switching to solar power may seem like a daunting task, but it's actually a straightforward process. First, you'll need to evaluate your energy usage and determine how many solar panels you'll need. Then, you'll need to find a reputable solar panel installer and work with them to create a customized plan. The installation process usually takes a few days and involves mounting the panels on your roof and connecting them to your electrical system.
As we celebrate Sun Awareness Week, let's take a moment to appreciate the incredible power of the sun and the advancements in solar power technology. By switching to solar energy, we can reduce our carbon footprint, save money, and create a more sustainable future for ourselves and the planet. So, let's shine bright like the sun and make the switch to sun power today!
DFW Solar Electric Service Areas
We service all of the Dallas-Fort Worth metroplex, including Frisco, Allen, Plano, Southlake, McKinney,Colleyville, Flower Mound, Lewisville, Keller, and Coppell. If you're thinking about switching to solar, contact us today to learn more at 972-827-7651. We'd be happy to answer any of your questions and help you get started on your journey to renewable energy.
About DFW Solar Electric
With more than 30,000 solar panels installed to date, DFW Solar Electric has the experience and professionalism to provide your home with the best, most efficient possible solar power system. We use only products from reputable and time-trusted suppliers, and our installations are guaranteed to last with industry-standard maintenance.
While there are many solar installers to choose from, selecting one who knows the area and already has a proven track record of excellence can simplify the process and ensure you get the best return on your investment.