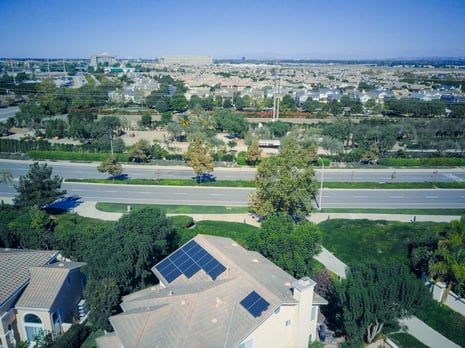 Are you tired of a consistently high electricity bill each month? Are you seeking ways to reduce your carbon footprint? Then you are in the right place! In this blog post, we will explore Dallas's best solar power solutions, how to find solar installers near you, and how solar power can benefit you as a homeowner. We aim to make this transition to solar energy as informative and enjoyable as possible. So, let's get started!
Why Choose Solar Energy?
Solar power is one of the world's fastest-growing renewable energy sources. Solar panels absorb energy from the sun and convert it into usable electricity. Efficient and cost-effective, this process can save you thousands of dollars in electricity bills and reduce your carbon emissions. Going solar can make your home more valuable and a wise long-term investment.
Finding Solar Installers Near You
You will need to find a solar installer in your area to install a solar power system. It's essential to choose a reputable and experienced solar company to ensure installation quality and your solar panels' reliability. You can search for "solar companies near me" or "solar installers near me." Look for reviews, ratings, and testimonials from previous customers to make an informed decision.
How to Make the Switch to Solar
Making the switch to solar energy has never been easier than it is today. After researching reputable solar companies near you, the next step is a consultation. It would be best if you worked with solar companies willing to offer a free consultation to assess your unique needs. From there, the company will tailor a solar panel system that aligns with your energy consumption habits, the size of your property, and the amount of natural light exposure. Additionally, financing options, such as solar loans and power purchase agreements, are available, making the transition more accessible and affordable.
The Benefits of Solar Power Solutions
Aside from energy convenience and environmental responsibility, solar power offers many benefits for homeowners. By reducing your reliance on grid energy, you become less susceptible to fluctuations in electricity prices. You can even earn credits through net metering when your solar panels generate more electricity than you use, and your excess energy is returned to the grid. Furthermore, using solar energy can also lead to tax credits, rebates, and incentives, further reducing costs.
Solar Power is the Future
Making a significant shift towards renewable energy sources is critical for our future. Solar energy is becoming more important than ever on our path toward a sustainable future. With advancements in the solar industry, solar energy is becoming more efficient, accessible, and affordable. In a city like Dallas, where summers are long and draining, introducing solar panels benefits your wallet and the planet.
Investing in solar power solutions is an investment in your future, our planet, and your bottom line. As an eco-friendly and cost-effective energy source, there has never been a better time to make the switch. We hope this blog post has helped guide you in the right direction in finding solar companies near you that can help you on this path toward sustainability. Embracing solar energy is the first step towards creating a cleaner, greener, and brighter home.
DFW Solar Electric Service Areas
We service all of the Dallas-Fort Worth metroplex, including Frisco, Allen, Plano, Southlake, McKinney,Colleyville, Flower Mound, Lewisville, Keller, and Coppell. If you're thinking about switching to solar, contact us today to learn more at 972-827-7651. We'd be happy to answer any of your questions and help you get started on your journey to renewable energy.
About DFW Solar Electric
With more than 30,000 solar panels installed to date, DFW Solar Electric has the experience and professionalism to provide your home with the best, most efficient possible solar power system. We use only products from reputable and time-trusted suppliers, and our installations are guaranteed to last with industry-standard maintenance.
While there are many solar installers to choose from, selecting one who knows the area and already has a proven track record of excellence can simplify the process and ensure you get the best return on your investment.