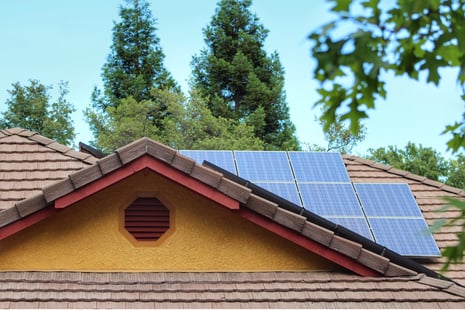 Renewable energy has been a topic of growing interest over recent years, but what's all of the buzz about? Believe it or not, renewable energy is the future of having reliable and affordable access to the electricity you consume every single day.
Next time the main power grid goes down, your home will be virtually unaffected, thanks to onsite solar panels and battery storage. Here are a few additional reasons why you should consider solar to power your home if you live in Texas:
Greater control over your energy consumption. Whether you are highly energy conscious or just getting started learning about renewable energy resources, switching to solar is a great option. Not only does a home solar panel system give you greater insight into how much energy you're consuming, but it also helps you avoid peak electricity rates and make adjustments as needed.
Clean, green energy generation. Solar power is an abundant resource, readily available, and waiting to be captured. It's clean, emission-free, and incredibly reliable, which means that switching to solar is a great way to live an eco-friendlier life by reducing your carbon footprint. Imagine a world where people everywhere utilized renewable energy resources in place of fossil fuels! By decreasing air pollution, solar can prevent billions of dollars in health and environmental damages and save thousands of lives.
Reliable access to electricity. Solar panels are designed to stand up to severe storms and hail. With onsite power generation and storage, when the next major catastrophe hits, compromising the larger electrical grid, with a battery storage system your home will remain unaffected. The United States has the highest percentage of power outages out of developed nations, and Texas has experienced some unprecedented weather events recently, making solar power all the more appealing.
Financial incentives. There are multiple financial incentives related to switching to solar. Last year, in 2020, a federal investment tax credit was extended for several more years, keeping this important incentive available for people who buy their own home solar system. The tax credit helps alleviate some of the investment burdens, reducing the overall cost. In addition, there are also multiple state and city cash rebates to reduce the cost further.
Ready to switch to solar? Fill out the form on the DFW Solar Electric website to get a solar estimate for your home. Getting solar energy for your home is surprisingly affordable and may be easier than you think. Our process is designed so that we do the work while keeping you informed. Contact us to learn more!
Our Solar Energy Solutions
Are you thinking about a solar panel system for your home or business? Give us a call at 972-827-7651 or click HERE to get a free, no-obligation consultation, and we'll perform a detailed analysis to help you determine which solar panels make sense for you.