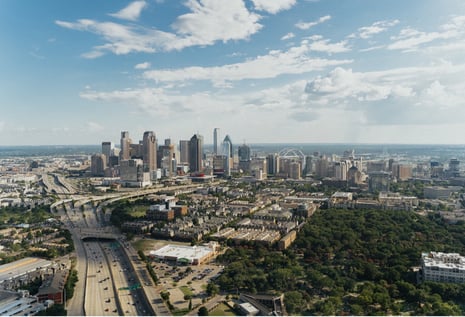 Solar panels are becoming an increasingly popular choice for homeowners in Dallas, TX, who want to harness the power of renewable energy. In this section, we will explore how solar panels work and provide useful information on finding a reputable solar panel company in the area, such as DFW Solar Electric.
How Do Solar Panels Work?
Solar panels work by converting sunlight into electricity through a process called photovoltaic effect. When sunlight hits the solar cells within the panels, it creates an electric current. This direct current (DC) is then converted into alternating current (AC) by an inverter, which can be used to power your home's electrical appliances.
If you're considering installing solar panels in Dallas, TX, it's crucial to find a reliable and experienced solar panel company. You will want to choose a company known for its expertise in designing and installing custom solar panel systems tailored to meet individual needs.
Steps To Finding a Solar Company That Fits Your Needs
To find a reputable solar panel company like DFW Solar Electric in Dallas, there are several steps you can take. First, do some research online and read customer reviews to get an idea of their reputation and quality of service. Additionally, you can ask for recommendations from friends or neighbors who have already installed solar panels.
Once you have narrowed down your options, contact each company and inquire about their experience with solar panel installations in Dallas. Ask about the certifications and warranties they offer on their products and services. It's also essential to request a detailed quote that includes the cost of installation and any additional fees or charges.
By following these steps and choosing a trusted solar panel company like DFW Solar Electric for your installation needs in Dallas, TX, you can enjoy the benefits of clean energy while reducing your carbon footprint and saving on electricity bills.
DFW Solar Electric Service Areas
We service all of the Dallas-Fort Worth metroplex, including Frisco, Allen, Plano, Southlake, McKinney, Colleyville, Flower Mound, Lewisville, Keller, and Coppell. If you're thinking about switching to solar, contact us today to learn more at 972-827-7651. We'd be happy to answer any of your questions and help you get started on your journey to renewable energy.
About DFW Solar Electric
With more than 30,000 solar panels installed to date, DFW Solar Electric has the experience and professionalism to provide your home with the best, most efficient possible solar power system. We use only products from reputable and time-trusted suppliers, and our installations are guaranteed to last with industry-standard maintenance.
While there are many solar installers to choose from, selecting one who knows the area and already has a proven track record of excellence can simplify the process and ensure you get the best return on your investment.