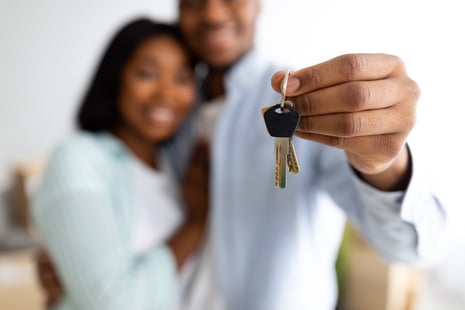 Homeowners day is December 26th this year, and it is a great time to be a homeowner in the Dallas-Fort Worth area! Read the full article to learn more.
Homeowners day is December 26th this year, and it is a great time to be a homeowner in the Dallas-Fort Worth area! The housing market here is booming, and now is the perfect time to make home improvements that will save you money in the long run. Some great ideas are switching to solar power and using other energy-efficient appliances. Keep reading to learn more about why these improvements are essential and how they can benefit you as a homeowner.
Solar Power
Solar power is a great way to reduce your reliance on fossil fuels and lower your carbon footprint. Solar panels are becoming more affordable and easier to install, making them an excellent option for homeowners who want to save money and help the environment. In addition, solar panels can increase the value of your home by up to 4%. Live in an area with high electricity rates? Solar panels can save you even more money on your energy bill.
Solar power is also one of the most sustainable and cost-effective ways to generate energy. Solar panel systems will start saving you money from day one! Not to mention, solar panels have a lifespan of 25 years or more, so you'll continue to save money for years to come.
Energy Efficient Appliances
Another great way to save money and improve your home is by using energy-efficient appliances. Energy-efficient appliances use less energy than traditional appliances, saving you money on utility bills. Many energy-efficient appliances also come with rebates or tax breaks, which can further reduce the cost of these appliances. In addition, energy-efficient appliances often come with more extended warranties than traditional appliances, so you can be sure that they will last for many years.
Making small changes in your home can significantly impact the environment—and your wallet! There are many easy and affordable ways to make your home more sustainable. This National Homeowners Day, take some time to research solar power and energy-efficient appliances.
DFW Solar Electric Service Areas
We service all of the Dallas-Fort Worth metroplex, including Frisco, Allen, Plano, Southlake, McKinney, Colleyville, Flower Mound, Lewisville, Keller, and Coppell. If you're thinking about switching to solar, contact us today to learn more at 972-827-7651. We'd be happy to answer any of your questions and help you get started on your journey to renewable energy.
About DFW Solar Electric
With more than 30,000 solar panels installed to date, DFW Solar Electric has the experience and professionalism to provide your home with the best, most efficient possible solar power system. We use only products from reputable and time-trusted suppliers, and our installations are guaranteed to last with industry-standard maintenance.
While there are many solar installers to choose from, selecting one who knows the area and already has a proven track record of excellence can simplify the process and ensure you get the best return on your investment.