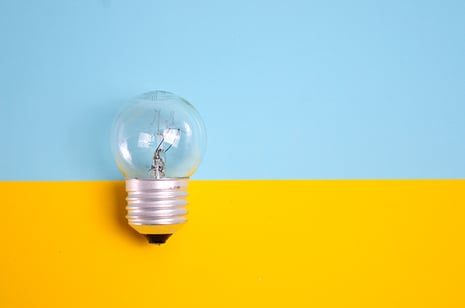 It's that time of year again! Energy Saving Week is upon us, meaning it's time to start thinking about ways to save energy (and money) in our homes. Read the full article to learn more.
Energy Saving Week is a national initiative that aims to aid and encourage individuals to save energy while also lowering fuel expenses. The week focuses on educating the public on how to switch energy suppliers or tariffs to get the best price, get savings, and make houses more energy efficient. Saving energy at home may lower both carbon emissions and energy expenses – urging people, schools, and organizations around the world to help in making a difference.
Here are a few of our favorite tips:
Tip #1: Get a Home Energy Audit
The first step to saving energy (and money) is understanding where your home is wasting it. That's where a home energy audit comes in. A professional energy auditor will come to your home and assess its energy efficiency. They'll also provide recommendations for improvements that can help you save. Many utility companies offer free or discounted audits, so check with yours to see if you qualify.
Tip #2: Invest in Energy-Efficient Appliances
One of the easiest ways to save energy (and money) is to invest in energy-efficient appliances. ENERGY STAR® certified appliances use 10-50% less energy than standard models and can save the average household $100-$600 per year on their energy bills. Whether in the market for a new refrigerator, dishwasher, or washing machine, look for the ENERGY STAR label to ensure you're getting the most efficient option available.
Tip #3: Go Solar
Solar power is one of the most renewable and sustainable sources of energy available, and it's becoming increasingly affordable as technology improves. If you're interested in switching to solar, now is a great time to do it. Not only is solar power environmentally friendly, but it can also save you money on your energy bill each month. I
Now that you know a few ways to save energy (and money) during Energy Saving Week, it's time to put them into action! Even small changes can make a big difference in saving energy. So, get started today and see how much you can save this week—and beyond!
Who is DFW Solar Electric?
DFW Solar Electric is a local company that specializes in solar panel installation. We're dedicated to helping our customers save money and reduce their carbon footprints. With more than 30,000 solar panels installed to date, DFW Solar Electric has the experience and professionalism to provide homeowners in Texas with the best, most efficient possible solar power system. We use only products from reputable and time-trusted suppliers, and our installations are guaranteed to last with industry-standard maintenance. While there are many solar installers to choose from, selecting one who knows the area and already has a proven track record of excellence can simplify the process and ensure the best returns on investment.
Contact us today to learn more about solar power and how you can benefit from it. Call 972-827-7651 for more information and to get started on your renewable energy journey. Together, we can make a difference for the environment and help create a better future for all.