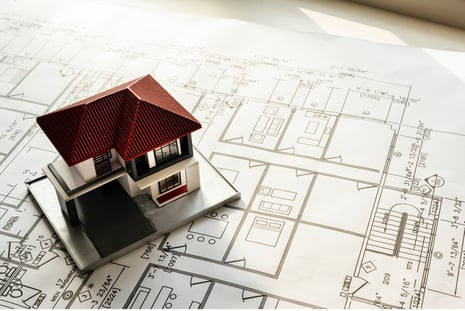 Are you interested in switching to solar and reaping all the tremendous benefits of renewable energy for your home? DFW Solar Electric is here to help. Our team of experts will help you determine your solar readiness and will partner with you every step of the way to customize a system that meets your needs.
What are your solar electricity needs? It's important to start by evaluating your current utility bill. Larger solar panel systems end up being the most cost-effective, so if you don't typically pay more than $100 per month for electricity, switching to solar may not be the most affordable option for you. Residential solar energy systems usually take a few years to be paid off, but the long-term benefits are well worth it. Many homeowners have reaped benefits for 20+ years of over 95% in savings in the long run.
Once you have evaluated if solar would meet your electricity usage needs, the next question to ask yourself is if your home is solar-ready? There are three significant factors to consider: the condition of your roof, access to direct sunlight, and any local or state restrictions. Before installing solar panels on your roof, it is essential that your roof is in good condition and constructed from durable materials. If your roof will need repairs or be replaced altogether, it is best to take this action before installing the panels. Every home is unique, and it's critical to consider the direction your home faces, the access to direct solar, and if there are any trees or buildings that could cast shade onto your roof in a way that would interfere with your solar panels.
Once you have determined your home is solar-ready and that there are no restrictions set in place by your homeowner's association (HOA), city, or state, the next task is to find the right solar installer. There are many tools and resources online that will allow you to compare rates between installers, but keep in mind that in addition to cost, you will want to make sure that your company has the experience to effectively bring your project to life. At DFW Solar Electric, we specialize in residential solar installations, working with top-tier contractors and manufacturers to guarantee client satisfaction.
A few questions to keep in the back of your mind when hiring a solar installer is their familiarity with the area. Do they know the ins and outs of local permitting? Have they worked with other people in the area that can vouch for the quality of their services? Is the company properly licensed and certified? DFW Solar Electric has experienced and professional installation teams, and we adhere to all building codes and industry standards. We use only products from reputable suppliers, and our solar panels, inverters, and racking materials are guaranteed to last.
Getting solar energy for your home is surprisingly affordable and may be easier than you think. At DFW Solar Electric, our process is designed so that we do the work while keeping you informed. We'll start with a free, no-obligation proposal and answer any questions you may have about the products, process, or financing. Next, a solar professional will visit your home to evaluate your electrical box, take measurements of your roof, and finalize your system design. From there, our team can help you determine what payment options and financial incentives are available to you.
Ready to get started? Contact us today by filling out the form on our website or calling us directly at 972-827-7651.
Our Solar Energy Solutions
Are you thinking about a solar panel system for your home or business? Give us a call at 972-827-7651 or click HERE to get a free, no-obligation consultation, and we'll perform a detailed analysis to help you determine which solar panels make sense for you.