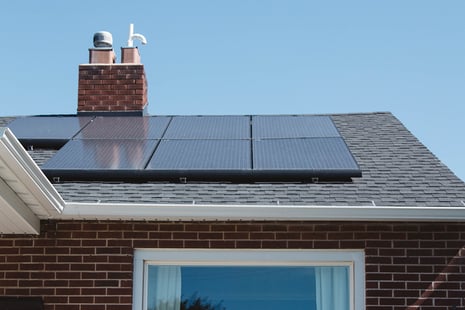 Are you thinking about going solar and cutting your electricity bills by 50% or more? That's a smart move! Solar panels not only lower your energy bills, but they're also good for the environment. And if you live in the Dallas-Fort Worth area, you have many options for solar installers. But how do you choose the best solar installer that meets your needs? In this post, we will guide you through the process of finding the best solar installer near you in Dallas-Fort Worth and why DFW Solar stands out among the competition.
Check the Reviews
Before choosing a solar installer in Dallas-Fort Worth, it's essential to check the reviews from other customers. Reviews give you a clear indication of the solar installer's quality of service, professionalism, and expertise. You can check Google Reviews see what others are saying about the company you're interested in. If the company has mostly positive reviews, it's an excellent sign that they're committed to providing quality service.
Credentials Matter
Solar panels are a significant investment, so you want to ensure the installer has the necessary credentials. Look for a company that's licensed, bonded, and insured. This will ensure that the solar installer has the proper training and experience to safely install your solar panel system.
Experience Counts
Experience is another crucial factor when choosing a Dallas-Fort Worth solar installer. Look for an installer who has been in the business for several years. You want someone with enough experience to handle any potential problems or challenges that may arise during the process.
Check Warranties and Guarantees
Before choosing a solar installer, check their warranties and guarantees carefully. You want to make sure that you're protected if something goes wrong. The best solar installers in Dallas-Fort Worth offer a workmanship warranty that covers the installation work and guarantees that the system will operate as promised.
Why Choose DFW Solar?
At DFW Solar, we believe in delivering quality service to all our clients. We have been in business for over a decade and are committed to providing the best solar panel installation services in Dallas-Fort Worth. Our team of expert installers is licensed, bonded, and insured, and we provide a warranty on workmanship. We also offer support for solar panels that come with a performance guarantee, ensuring your solar panel system performs as promised. At DFW Solar, we're committed to making your solar journey as easy as possible, providing you with information every step of the way.
Going solar is a significant investment, and you want to choose the best solar installer in Dallas-Fort Worth to ensure that the job is done right. You can be sure you're making an informed decision by checking reviews, credentials, experience, warranties, and guarantees. And when it comes to finding the best solar installer near you, DFW Solar stands out for its experience, credentials, warranties, and commitment to customer service. Contact us today to learn more about our solar panel installation services.
DFW Solar Electric Service Areas
We service all of the Dallas-Fort Worth metroplex, including Frisco, Allen, Plano, Southlake, McKinney,Colleyville, Flower Mound, Lewisville, Keller, and Coppell. If you're thinking about switching to solar, contact us today to learn more at 972-827-7651. We'd be happy to answer any of your questions and help you get started on your journey to renewable energy.
About DFW Solar Electric
With more than 30,000 solar panels installed to date, DFW Solar Electric has the experience and professionalism to provide your home with the best, most efficient possible solar power system. We use only products from reputable and time-trusted suppliers, and our installations are guaranteed to last with industry-standard maintenance.
While there are many solar installers to choose from, selecting one who knows the area and already has a proven track record of excellence can simplify the process and ensure you get the best return on your investment.