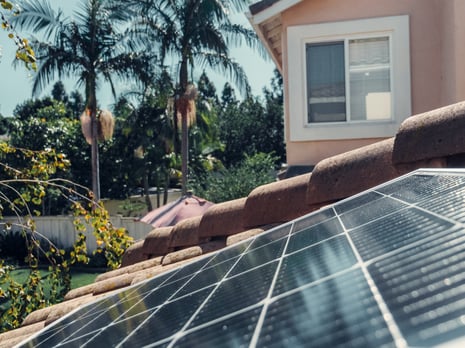 The world is changing, and so are our habits. Recently, we have found ourselves working remotely or going into the office less often than before. These new habits have come with the need to adapt to the changing times. Working from home significantly impacts transportation emissions, reducing greenhouse gases and improving air quality. But we can do more to protect our environment, especially when conserving energy in our homes. In this blog post, we will talk about Bike-to-Work Day and other ways to live greener.
Bike-to-Work Day
Bike-to-Work Day is an annual event celebrated every May in the Dallas Fort Worth area. Riding a bike to work is not only good for the environment, but it's also great for your physical and mental health. It can help reduce traffic congestion, and you get to save on gas money. If you live too far from work to bike all the way, you can consider cycling to the nearest train or bus station, then hop on public transportation the rest of the way. This way, you still get to reduce your carbon footprint.
Work from home
As mentioned, more and more people are working remotely, whether from home or in a coworking space. Not only does this reduce emissions from commuting, but it also saves energy and resources from maintaining a physical office. And with technology like video conferencing and project management tools, staying connected with colleagues and clients is easier than ever.
Solar Power
Installing solar panels is one of the best ways to make your home more energy-efficient and environmentally friendly. Solar power is a renewable energy source that does not emit harmful pollutants into the atmosphere. Solar panels can generate electricity in your home or even feed back into the electrical grid, making you money! You can also invest in battery storage to ensure your home is powered even during power outages.
Energy-Efficient Appliances
Using energy-efficient appliances at home effectively reduces your carbon footprint while saving on utility bills. Check your appliances' energy rating before you purchase, and try to stick to models with a high Energy Star rating. Don't forget that when you're not using an appliance, you should unplug it to save on phantom power usage - yes, even when they're turned off, they're still using energy!
Energy-Efficient Lighting
Did you know that LED light bulbs are more than 75% more energy-efficient than traditional incandescent bulbs? That's huge! They're inexpensive, long-lasting, and energy-efficient. You can fit dimmer switches, motion sensors, or timers into LED bulbs to reduce energy consumption. You can also consider using natural sunlight by opening curtains, blinds, and windows during the day to save on lighting costs and promote natural airflow.
Home Air Quality
Did you know that indoor air pollution can be up to five times higher than outdoor air pollution? That's because our homes are filled with dust, mold spores, pet dander, and other pollutants. One way to improve your home's air quality is by investing in a HEPA air filter. Plants like aloe vera, spider plants, and bamboo palms are also great for purifying indoor air.
Recycle and Compost
Recycling and composting are simple but effective ways to reduce waste and help the environment. Recycling allows materials to be reused, meaning we save on raw materials, energy, and pollution. With food waste, you can compost it, which reduces landfill waste and also creates nutrient-rich soil for gardening. The act of recycling and composting takes little extra effort but makes a substantial positive impact.
As we have seen, there are many ways to live greener, and we hope our suggestions have inspired you. Reducing your carbon footprint can positively impact the environment and save money on bills. Every step counts, whether it's Bike-to-Work Day, investing in solar power installations, buying energy-efficient appliances and lighting, recycling and composting, or improving indoor air quality. Let's make the world better, one step at a time!
DFW Solar Electric Service Areas
We service all of the Dallas-Fort Worth metroplex, including Frisco, Allen, Plano, Southlake, McKinney,Colleyville, Flower Mound, Lewisville, Keller, and Coppell. If you're thinking about switching to solar, contact us today to learn more at 972-827-7651. We'd be happy to answer any of your questions and help you get started on your journey to renewable energy.
About DFW Solar Electric
With more than 30,000 solar panels installed to date, DFW Solar Electric has the experience and professionalism to provide your home with the best, most efficient possible solar power system. We use only products from reputable and time-trusted suppliers, and our installations are guaranteed to last with industry-standard maintenance.
While there are many solar installers to choose from, selecting one who knows the area and already has a proven track record of excellence can simplify the process and ensure you get the best return on your investment.