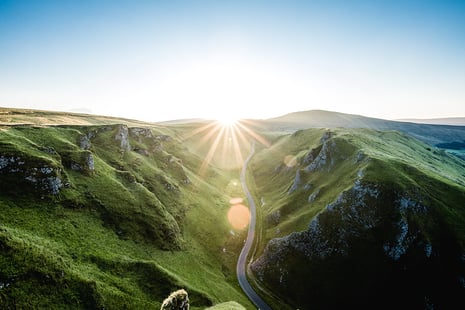 Solar power is a renewable energy source that can help us achieve the Sustainable Development Goals (SDGs) set by the United Nations. World Environmental Health Day is celebrated every year on September 26th to raise awareness about environmental health issues and promote solutions to preserve the planet.
The United Nations adopted an ambitious plan in 2015 to end poverty, protect our planet, and provide prosperity for all. The Sustainable Development Goals (SDGs), also known as the Global Goals after being accepted by leaders worldwide, seek not only sustainable development today but also look towards the future. This universal call to action aims to ensure that by 2030 all people can live peacefully and in prosperity.
This critical date is highlighted in the mission statement of the United Nations on Sustainable Development Goals, "A blueprint to achieve a better and more sustainable future for all people and the world by 2030."
The Global Goals are a map for the future of our planet, showing us how to balance economic development with social responsibility and environmental sustainability. The seventeen goals were developed over several years in order to effectively tackle issues such as poverty alleviation or climate change while also acknowledging other areas where action can be taken to preserve our oceans and forests.
You can do your part to help improve the environment by installing rooftop solar panels for your home. Solar power is a clean, renewable energy source that doesn't produce greenhouse gases or pollution. It's also an efficient way to generate electricity, and it can save you money on your energy bills.
So, on World Environmental Health Day, think about how you can make a difference in preserving our planet. Solar power is one way to take action and help us collectively achieve the Sustainable Development Goals set by the United Nations.
DFW Solar Electric can help you install rooftop solar panels so that you can start generating clean, renewable energy for your home right away. Give us a call today to learn more about solar power and how it can benefit you and the environment.
Who is DFW Solar Electric?
DFW Solar Electric is a local company that specializes in solar panel installation. We're dedicated to helping our customers save money and reduce their carbon footprints. With more than 30,000 solar panels installed to date, DFW Solar Electric has the experience and professionalism to provide homeowners in Texas with the best, most efficient possible solar power system. We use only products from reputable and time-trusted suppliers, and our installations are guaranteed to last with industry-standard maintenance. While there are many solar installers to choose from, selecting one who knows the area and already has a proven track record of excellence can simplify the process and ensure the best returns on investment.
Contact us today to learn more about solar power and how you can benefit from it. Call 972-827-7651 for more information and to get started on your renewable energy journey. Together, we can make a difference for the environment and help create a better future for all.
International Federation of Environmental Health
Read the official International Federation of Environmental Health publication on the World Environmental Health Day 2022 theme: https://www.ifeh.org/WEHD/2022/World%20Environmental%20Health%20Day%202022.pdf