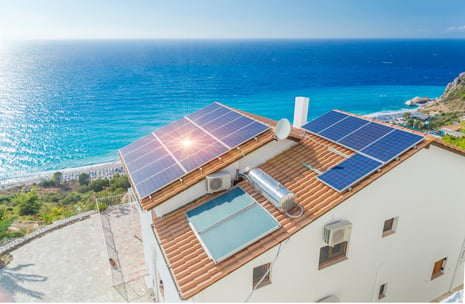 World Clean and Green Week is upon us! This year, let's commit to living sustainably by utilizing solar power. DFW Solar Electric is here to help make that happen. Read the full article to learn more.
World Clean and Green Week is observed from September 17 to 23 every year. The Clean and Green campaign was launched in 1992 by the National Environment Agency to engage the community in leading an environmentally conscious lifestyle. The week-long event encourages individuals and families to adopt environmentally friendly practices such as conserving energy, saving water, recycling, and reducing waste. It also promotes solar power as a clean and renewable energy source.
World Clean and Green Week is a great time to learn about solar power and green energy. Solar power is a clean, renewable energy source that can help reduce your carbon footprint. Green energy is a broad category of renewable resources, not limited solely to solar. Instead, green energy can come from wind, hydro, or geothermal power. These are all great ways to reduce your reliance on fossil fuels and create a more sustainable future.
At DFW Solar Electric, we specialize in residential solar power and are here to help make your investment as seamless as possible. Solar PV systems convert sunlight into electricity and can be used to power homes, businesses, and even entire communities. With solar power, we can make a difference in the fight against climate change and create a cleaner and greener future for all. We know making the switch to solar power is a big decision, but it's one that more and more Dallas residents are making each year. Homeowners who install solar panels can be proud to be part of the city's energy transition and help make Dallas a leader in clean energy.
Solar power is a great way to reduce your carbon footprint, live more sustainably, save money on your energy bill, and have reliable access to power independent from the energy grid. There's no better time to go solar than during World Clean and Green Week. So, what are you waiting for? Contact DFW Solar Electric today, and let's get started celebrating sustainability!
About DFW Solar Electric
With more than 30,000 solar panels installed to date, DFW Solar Electric and its affiliates have the experience and professionalism to provide your home with the best, most efficient possible solar power system. We use only products from reputable and time-trusted suppliers, and our installations are guaranteed to last with industry-standard maintenance. While there are many solar installers to choose from, selecting one who knows the area and already has a proven track record of excellence can simplify the process and ensure you get the best return on your investment.
If you're thinking about switching to solar, contact us today to learn more at 972-827-7651. We'd be happy to answer any of your questions and help you get started on your journey to renewable energy.