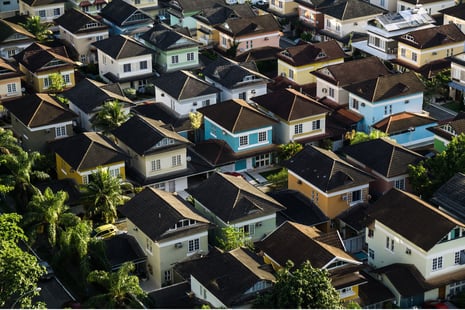 This year, wind and solar power overtook coal as the largest source of electricity generation in the United States for the first time ever. This means that more and more homeowners are recognizing the benefits of switching to solar energy for their homes. If you're a homeowner in the DFW area, now is the perfect time to jump on the renewable energy bandwagon. In this blog post, we'll look at why more and more homeowners are switching to solar energy and what you need to know if you're considering making the switch.
Residential Solar Panel Installation In Dallas, Texas
One of the biggest reasons homeowners switch to solar panels in Dallas is the potential for significant electric bill savings. By generating their own electricity, homeowners can reduce or eliminate their reliance on the traditional power grid and the costs associated with it. With more and more solar panels being installed on homes across the country, the cost of solar panels and installation is also decreasing, making it an even more attractive option.
Environmental Benefits
Solar energy is a clean, renewable energy source that generates electricity without producing harmful emissions. By reducing their reliance on traditional power sources, homeowners can significantly decrease their carbon footprint and help protect the environment. This is especially important in Texas, where the heat and energy demands can be high, making solar energy an excellent option for those who want to live more sustainably.
Government Incentives
The federal government and many states have implemented programs to incentivize homeowners to switch to solar energy. These programs include tax credits, rebates, and other financial incentives that can significantly reduce the cost of installing solar panels and increase the return on investment. In 2023, the federal solar tax credit offers a 30% tax break for property owners who install solar power systems. This means if your solar energy installation costs $10,000, you will get a $3,000 tax break.
Increased Home Value
Another benefit of switching to solar energy is the potential increase in home value. According to studies, homes with solar panels installed tend to sell for more than homes without them. In fact, a recent study by Zillow found that homes with solar panels sold for an average of 4.1% more than homes without them. This means that not only can homeowners save money on their energy bills, but they can also potentially increase the value of their homes.
Energy Independence
Finally, switching to solar energy can give homeowners more energy independence and control over their electricity usage. With a solar panel system, homeowners can generate their own electricity, reducing their reliance on the power grid and the associated costs. This can be especially beneficial during times of power outages or emergencies when the traditional power grid may not be available.
With all of these benefits, it's no wonder why more and more homeowners are switching to solar energy in 2023 and beyond. Whether you're looking to save money on your energy bills, reduce your carbon footprint, or increase the value of your home, solar energy is an excellent option to consider. So, if you're a homeowner in the DFW area, now is the perfect time to join the renewable energy revolution and start generating your own electricity with solar panels.
DFW Solar Electric Service Areas
We service all of the Dallas-Fort Worth metroplex, including Frisco, Allen, Plano, Southlake, McKinney,Colleyville, Flower Mound, Lewisville, Keller, and Coppell. If you're thinking about switching to solar, contact us today to learn more at 972-827-7651. We'd be happy to answer any of your questions and help you get started on your journey to renewable energy.
About DFW Solar Electric
With more than 30,000 solar panels installed to date, DFW Solar Electric has the experience and professionalism to provide your home with the best, most efficient possible solar power system. We use only products from reputable and time-trusted suppliers, and our installations are guaranteed to last with industry-standard maintenance.
While there are many solar installers to choose from, selecting one who knows the area and already has a proven track record of excellence can simplify the process and ensure you get the best return on your investment.