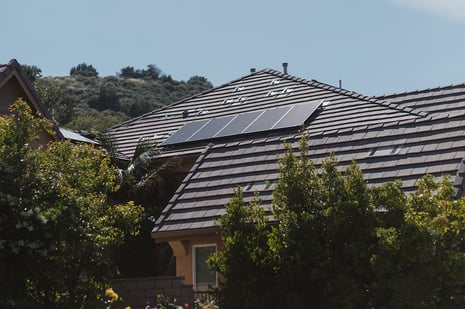 The use of solar energy has been growing rapidly in Texas, and for homeowners in Dallas-Fort Worth, making the switch to solar panels is becoming easier than ever. As more people are becoming aware of the benefits of solar energy, such as reduced energy bills and the positive environmental impact, now is the perfect time to make the switch. However, finding the right solar company in Texas can be overwhelming. To assist you, we have put together a step-by-step guide, so you can easily find and vet solar companies like DFW Solar Electric and switch to solar energy with ease!
Step 1: Research Different Solar Companies in Texas
The first step is to research different solar companies in Texas to find the right one for your needs. You can start your search by asking for referrals from friends and family who have installed solar panels in their homes. Alternatively, you can simply carry out a Google search for reputable solar companies in Texas.
Step 2: Check the Credentials of the Solar Company
Once you have found a few solar companies you are interested in, ensure they have the necessary licenses and certifications. This will give you confidence that they have the required skills and expertise to get the job done. For example, DFW Solar Electric is a fully licensed and certified company with years of industry experience.
Step 3: Read Reviews and Check References
One of the best ways to get an idea of the level of quality a solar company offers is by reading the reviews of previous customers. Reading reviews will help you get a better understanding of the quality of their service, workmanship, and overall customer experience. Also, make a point to check references with previous clients they've serviced in your area. DFW Solar Electric is an excellent company to choose because they have a long list of satisfied customers who swear by their quality of work.
Step 4: Get a Solar Quote from Your Potential Service Provider
Once you have found a reputable solar provider, it's time to get a quote. You can do this by requesting one online or scheduling an in-person consultation. During the consultation, the representative from the solar company will examine your energy needs and usage to help you determine which solar panel system will be best for your home. Make sure the representative gives you a printout or electronic version of the proposal so you can refer back to it as needed.
Step 5: Go Solar!
After checking the credentials of the solar company, reading reviews, and receiving a quote, you are now ready to have your home fitted with solar panels. The installation process typically takes several days, and once completed, you will be enjoying the benefits of clean, renewable energy! Sit back, relax, and watch as your energy bill plummets, and your home becomes even more sustainable.
Switching to solar energy is an excellent way to reduce your carbon footprint while enjoying lower energy bills. However, choosing a reputable and experienced solar company like DFW Solar Electric is vital. Following the steps outlined in this guide will help you find the right solar provider to meet your needs and experience a smooth transition to sustainable energy. So, make the switch and start reaping the benefits of clean, renewable energy in your Dallas-Fort Worth home today!
DFW Solar Electric Service Areas
We service all of the Dallas-Fort Worth metroplex, including Frisco, Allen, Plano, Southlake, McKinney,Colleyville, Flower Mound, Lewisville, Keller, and Coppell. If you're thinking about switching to solar, contact us today to learn more at 972-827-7651. We'd be happy to answer any of your questions and help you get started on your journey to renewable energy.
About DFW Solar Electric
With more than 30,000 solar panels installed to date, DFW Solar Electric has the experience and professionalism to provide your home with the best, most efficient possible solar power system. We use only products from reputable and time-trusted suppliers, and our installations are guaranteed to last with industry-standard maintenance.
While there are many solar installers to choose from, selecting one who knows the area and already has a proven track record of excellence can simplify the process and ensure you get the best return on your investment.