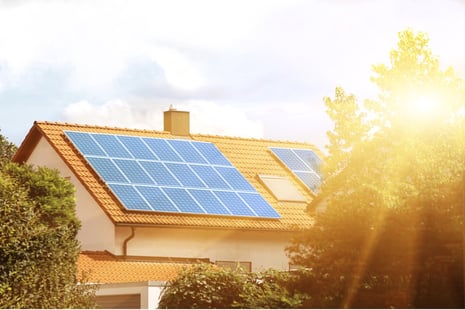 It's a new year, and that means it's time to make some resolutions. But this year, let's look beyond just eating healthier or exercising more. Let's think about how we can make our homes greener and more energy efficient. Living sustainably is good for the environment and your wallet. Here are five sustainable New Year's resolutions you can make to help reduce your energy consumption in 2023.
Resolution #1: Reduce Your Water Usage
One of the easiest ways to be more sustainable is to reduce your water usage. Installing low-flow showerheads and faucets can help save up to 70 percent of the water used while still providing plenty of water pressure when needed. Additionally, ensuring all your appliances are running efficiently and checking for leaks around your house can help you save even more money on your utility bills!
Resolution #2: Install Energy Efficient Appliances
If it's time to replace any appliances in your home, consider going with an Energy Star model. These appliances use about 30% less energy than standard models. To take it one step further, look into solar-powered options or opt for appliances with timers, so you don't waste electricity when not in use. This will help ensure that your home runs as efficiently as possible - without sacrificing convenience or comfort!
Resolution #3: Use Smart Thermostats
Smart thermostats are great for maintaining a comfortable temperature in your home without constantly adjusting the settings manually every day. With smart thermostats, you can set a programmable schedule so that the temperature adjusts automatically throughout the day, depending on when you're home or away from home – helping keep costs down while ensuring everyone stays comfortable! Additionally, many smart thermostats give you access to real-time data, such as how much energy you're consuming and what adjustments should be made if needed - giving you peace of mind knowing that everything is working correctly and efficiently at all times!
Resolution #4: Switch To LED Bulbs
LED bulbs are becoming increasingly popular because they consume less energy than traditional incandescent bulbs while producing brighter light at lower costs over time. LED bulbs also last up to 25 times longer than incandescent bulbs - meaning fewer replacements are required over time! Plus, LED bulbs come in various shapes and sizes, so they fit almost any fixture - making them perfect for any room in the house!
Resolution #5: Install Solar Panels
If you really want to go big with your sustainable home resolution this year, consider investing in solar panels! Solar panels convert sunlight into electricity and can help drastically reduce your reliance on non-renewable energy sources like coal or gas power plants. Plus, most states offer tax credits or other incentives for people who install solar panels, which makes them even more affordable!
Living sustainably doesn't have to be hard work. There are plenty of simple changes homeowners can make this New Year's season that will decrease their carbon footprint and utility bills. Make 2023 the year you start living more sustainably today! Small changes like the ones listed above can go a long way toward creating a greener future for our planet and our wallets.
DFW Solar Electric Service Areas
We service all of the Dallas-Fort Worth metroplex, including Frisco, Allen, Plano, Southlake, McKinney, Colleyville, Flower Mound, Lewisville, Keller, and Coppell. If you're thinking about switching to solar, contact us today to learn more at 972-827-7651. We'd be happy to answer any of your questions and help you get started on your journey to renewable energy.
About DFW Solar Electric
With more than 30,000 solar panels installed to date, DFW Solar Electric has the experience and professionalism to provide your home with the best, most efficient possible solar power system. We use only products from reputable and time-trusted suppliers, and our installations are guaranteed to last with industry-standard maintenance.
While there are many solar installers to choose from, selecting one who knows the area and already has a proven track record of excellence can simplify the process and ensure you get the best return on your investment.