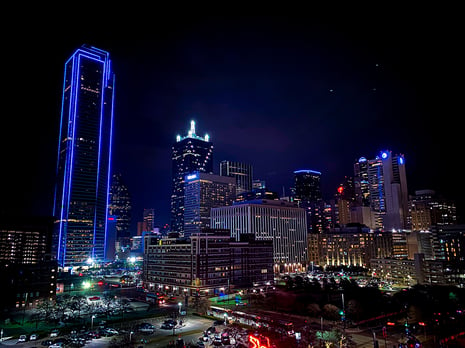 The solar energy market is booming in the Dallas-Fort Worth area. From Frisco to Allen to Plano and everywhere in between, Homeowners are looking for the best solutions to make their houses more efficient, reduce their electricity bills, and positively impact the environment. If you're ready to switch to solar energy, like most Dallas-Fort Worth residents, here is what you need to know.
Solar 101
The first step in going solar is understanding how it works. Solar panels are mounted on your roof and collect sunlight during the daytime. This sunlight is then converted into renewable electricity that provides immediate energy during the day, and powers your home at night or during an outage when paired with a backup battery system that has been sized to meet your needs. Overall, using solar is easy, and our team at DFW Solar Electric will take care of everything from installation to maintenance.
Financing
The next step is finding the right financing for your project. There are many options available for solar financing, from traditional loans to solar leases and Power Purchase Agreements (PPAs). Give us a call to speak with a solar consultant to see which financing option best suits your needs.
Incentives
Many state and federal incentives are also available for those who switch to solar energy. There is no state sales tax on installed solar systems in Texas, and there is a property tax exemption for most systems. The federal government also offers a 30% tax credit for residential solar installations.
Making the switch to solar energy is a great way to save money, reduce your carbon footprint, and become more energy-independent. By following these steps, you can be on your way to reaping all the benefits of solar power.
In addition to being environmentally friendly, solar energy can also save you money on your electric bills. Because you are generating your electricity with your solar panels, you will no longer have to pay for power from your utility company. In some cases, you may even be able to sell excess electricity back to the utility company for a profit! Finally, solar energy is very low maintenance once it has been installed—so you can enjoy all of these benefits without having to put in a lot of extra work!
About DFW Solar Electric
DFW Solar Electric has experienced and professional installation teams in Frisco, Allen, Plano, and everywhere in between, making us the top choice for Texans and Dallas-Fort Worth residents. We use only products from reputable suppliers, and our solar panels, inverters, and racking materials are guaranteed to last.
While there are many solar installers to choose from, selecting one who knows the area and already has a proven track record of excellence can simplify the process and ensure you get the best return on your investment.
If you're thinking about switching to solar, schedule a consultation today! Contact us directly at 972-827-7651, and we'd be happy to answer any of your questions and help you get started on your journey to renewable energy.