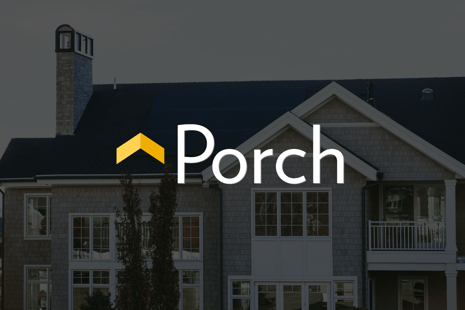 Recently, DFW Solar Electric was featured in an article published by Porch, a company committed to making moving, insurance, and home improvements easier for people. Read more below.
Porch understands the stresses that come with moving, buying, and owning a home—including the pros of home upgrades like solar panels. Homeowners everywhere can benefit from rooftop solar power systems. Whether you are a seasoned renewable energy user or new to the idea of solar panels, here are a few valuable tidbits featured in Porch's latest article.
Why is it a smart idea for homeowners to install Solar Panels?
Many homeowners who deploy solar on their homes see their electricity bill drop to $0. Homeowner savings will vary depending on the size of the system deployed [measured in kilowatts (kW)], homeowner's electricity usage, amount of regional sunshine, well as state and local incentives.
Solar power system prices have declined by 45% over the last five years.
By deploying solar panels, homeowners can save on electricity costs while doing their part to combat climate change.
Solar power reduces carbon emissions—110 million metric tons annually.
That's the equivalent to:
Taking 24 million (conventional) vehicles off the road
Not using 12 billion gallons of gas
Planting 2 billion trees
Shuttering 28 coal-fired power plants
What is the lifespan of a Solar Panel?
As in most things, quality matters and can be the difference between a 25-year and a 30 (or even 35) year lifespan. The expected life of a solar panel is usually 25 to 30 years. Premium quality panels combine durability with reliability to result in longer useful lives – and they typically come with 25-year workmanship warranties to ensure it. Standard quality panels from reputable manufacturers generally have 10 to 15-year workmanship warranties but are still durable and reliable and would likely last 25 to 30 years, but generally not quite as long as the premium panels.
Which type of maintenance do my Solar Panels need, and how often?
Solar panels don't require much maintenance, but it's a good idea to clean them about once per year. If it rains regularly where you live, the rainfall should be enough to keep dirt, debris, or leaves off your panels. Alternatively, if you live in an area with heavy snowfall, pollen, dust storms, and/or falling leaves, you may need to do more routine cleaning to reduce buildup on your panels. You should also clean your solar panels more frequently if the power output of your system is hindered.
Cleaning solar panels is easy. You can use a window washing kit or even a mild dish soap solution, as solar panels are made of glass. Just rinse the panels carefully with clean water, use a soft brush or sponge to wipe gently, then rinse clean again.
With over 30,000 solar panels installed to date, DFW Solar Electric has the experience and professionalism to provide your home with the best, most efficient solar power system. We use only products from reputable and time-trusted suppliers, and our installations are guaranteed to last with industry-standard maintenance.
Call us at 972-827-7651 or visit us online at https://dfwsolarelectric.com to learn more and let us know you're interested. After examining your home's structure, roofline, and roof orientation, we can give you a clear picture of how much your solar panels will cost, how much energy you should be able to generate, and how much carbon emissions your installation alone can eliminate.
Read the full, original article on Porch's website at https://porch.com/advice/solar-panels-advice-from-experts.