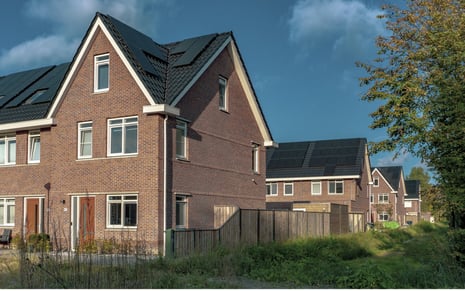 As more and more homeowners in the Dallas-Fort Worth area turn to solar energy, one of their primary concerns is the effect of hailstorms on their solar panels. Hailstorms are frequent in this region, and they can cause significant damage to homes and other property. This guide is designed to help DFW homeowners navigate the potential risks of hailstorms and ensure that their solar panels are correctly protected, maintained, and cared for.
Prevention
The first step in protecting your solar panels from hailstorms is prevention. Investing in high-quality solar panels designed to withstand hail and other weather conditions is essential. You should look for panels certified as impact-resistant by organizations like the International Electrotechnical Commission (IEC) or the Underwriters Laboratories (UL). Once you've installed your panels, you can also add protective measures like hail guards or mesh screens to provide an extra layer of defense.
Maintenance and Care
Even with the best prevention measures in place, hailstorms can still cause damage to your solar panels. That's why it's essential to regularly inspect and maintain your panels to ensure they're in good condition. After a hailstorm, it's vital to inspect your panels for any signs of damage, including cracks, dents, or scratches. If you notice any damage, it's important to address it immediately to prevent further problems. In addition to regular inspections, keeping your panels clean and free of debris is important, which can impact their performance and longevity.
Insurance Coverage
Another vital consideration for DFW homeowners with solar panels is insurance coverage. Most homeowner's insurance policies cover damage from hailstorms and other natural disasters, but it's important to review your policy to ensure your solar panels are included. Some policies may have limitations or exclusions for solar panels, so you may need to purchase additional coverage or a rider to ensure you're fully protected. Be sure to consult with your insurance agent to understand your coverage options.
Professional Assistance
Finally, don't hesitate to seek professional assistance if you're unsure how to protect, maintain, or care for your solar panels in the face of hailstorms and other weather hazards. Many reputable solar panel companies in the DFW area can provide expert guidance on prevention, maintenance, and insurance coverage. Additionally, if you notice any damage to your panels after a hailstorm or other weather event, it's important to have them inspected by a professional to ensure they're safe to use and functioning properly. Solar panels are an excellent investment for DFW homeowners, providing clean, reliable energy and long-term savings on utility bills. While it's true that hailstorms and other weather hazards can present a challenge, there are many steps you can take to protect, maintain, and care for your panels. By investing in high-quality panels, adding protective measures like hail guards, regularly inspecting and maintaining your panels, ensuring that you have adequate insurance coverage, and seeking professional assistance when needed, you can ensure that your solar panels will continue to provide clean, reliable energy for years to come.
DFW Solar Electric Service Areas
We service all of the Dallas-Fort Worth metroplex, including Frisco, Allen, Plano, Southlake, McKinney,Colleyville, Flower Mound, Lewisville, Keller, and Coppell. If you're thinking about switching to solar, contact us today to learn more at 972-827-7651. We'd be happy to answer any of your questions and help you get started on your journey to renewable energy.
About DFW Solar Electric
With more than 30,000 solar panels installed to date, DFW Solar Electric has the experience and professionalism to provide your home with the best, most efficient possible solar power system. We use only products from reputable and time-trusted suppliers, and our installations are guaranteed to last with industry-standard maintenance.
While there are many solar installers to choose from, selecting one who knows the area and already has a proven track record of excellence can simplify the process and ensure you get the best return on your investment.