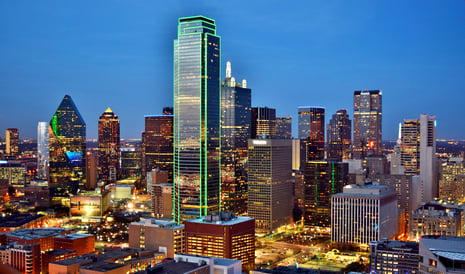 May is National Clean Air Month, a perfect chance for us to stop and take a deep breath of fresh air and think about how we can continue improving our community's air quality. One of the most significant contributors to air pollution is the use of fossil fuels. The transportation and energy sectors combined are responsible for more than half of all greenhouse gas emissions in the United States. But did you know solar power is one of the cleanest and most reliable ways to power our homes and businesses? Let's explore how switching to solar power can make a real impact on air quality.
Reduces the Reliance on Fossil Fuels
The first way solar power reduces the reliance on fossil fuels is by directly replacing the need for coal, oil, and gas. We don't need to burn these dirty fuels to produce electricity when we harness the sun's power. We can generate clean energy locally by installing solar panels on our homes and businesses without relying on distant power plants that burn fossil fuels. In turn, this reduces greenhouse gas emissions, which are the root cause of air pollution and helps to minimize our carbon footprint on the planet.
Eliminates Harmful Emissions
Not only does solar power generate clean and renewable energy, but it also eliminates harmful emissions that contribute to air pollution. Traditional power plants produce emissions like sulfur dioxide, nitrous oxide, and particulate matter, which can cause respiratory and health problems, especially in vulnerable populations such as children and the elderly. Solar power systems produce no emissions, so we can breathe a little easier knowing we're not contributing to poor air quality and adverse health impacts.
Improves Grid Reliability
Solar power also plays a vital role in improving the reliability of our electricity grid. When we combine solar arrays with energy storage systems, we can store excess solar energy produced during the day when the sun isn't shining, such as at night. This helps to reduce our reliance on grid electricity and fossil fuels and provides a more dependable energy source at all times. Additionally, solar power can provide emergency backup power during power outages, ensuring that critical systems like hospitals, police stations, and fire departments remain operational.
Contributes to a Healthier, Cleaner, and Greener Planet
Ultimately, solar power contributes to a healthier, cleaner, and greener planet. By reducing our reliance on fossil fuels, eliminating harmful emissions, improving grid reliability, saving money, and increasing property values, we can keep our air cleaner, our communities healthier, and our planet more sustainable for future generations. By embracing solar power during National Clean Air Month, we can make a real impact on air quality and preserve the beauty of our environment.
As we celebrate National Clean Air Month, it's essential to think about how we can all make a difference in improving the air quality in our area. One of the most impactful ways we can do this is by embracing solar power. Installing solar panels on your home or business is good for the environment and a wise financial decision that can help you save money and increase property values. When we reduce our reliance on fossil fuels and switch to cleaner, more reliable energy sources, we can create a healthier, cleaner, and greener planet. So, let's all take a deep breath of fresh air and commit to doing our part in celebrating National Clean Air Month through solar power.
DFW Solar Electric Service Areas
We service all of the Dallas-Fort Worth metroplex, including Frisco, Allen, Plano, Southlake, McKinney,Colleyville, Flower Mound, Lewisville, Keller, and Coppell. If you're thinking about switching to solar, contact us today to learn more at 972-827-7651. We'd be happy to answer any of your questions and help you get started on your journey to renewable energy.
About DFW Solar Electric
With more than 30,000 solar panels installed to date, DFW Solar Electric has the experience and professionalism to provide your home with the best, most efficient possible solar power system. We use only products from reputable and time-trusted suppliers, and our installations are guaranteed to last with industry-standard maintenance.
While there are many solar installers to choose from, selecting one who knows the area and already has a proven track record of excellence can simplify the process and ensure you get the best return on your investment.