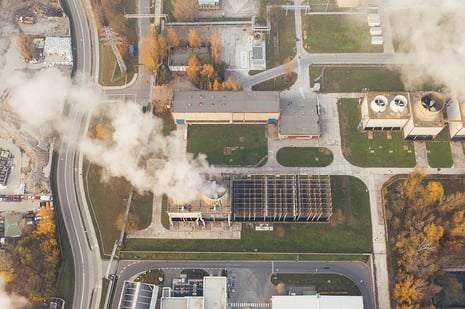 International Reducing CO2 Emissions Day reminds us how to work together to reduce our carbon dioxide emissions to help prevent global warming and other environmental issues.
The purpose of International Reducing CO2 Emissions Day is twofold: first, it emphasizes the need for governments and businesses around the world to reduce their reliance on fossil fuels; second, it encourages individuals to take responsibility for their own actions by making small changes that can help reduce carbon footprints. This includes things like choosing environmentally friendly transport options or investing in renewable energy sources.
International Reducing CO2 Emissions Day is a global event, so everyone can join in. Individuals, businesses, and governments alike can take part by making commitments to reduce their carbon footprints and hosting activities that encourage others to do the same. It's an opportunity for us all to come together as a worldwide community and make a positive difference in the fight against climate change. One way you can do your part is by switching to solar energy in your home. Here's why it matters and how you can do it.
Why Switching to Solar Matters
Switching to solar energy is one of the most effective ways to reduce CO2 emissions. It eliminates the need for traditional electricity generated from burning fossil fuels like coal and natural gas. When these fuels are burned, they release large amounts of greenhouse gases into the atmosphere; this traps heat on Earth and contributes significantly to global warming. By shifting to renewable energy sources such as solar, you can drastically reduce your carbon footprint and make a difference in combating climate change.
How You Can Make the Switch
The switch from traditional electricity to solar energy can be simple and easy. Many companies specialize in helping people make this transition with ease. Before making any decisions, be sure to research reputable providers who will honestly assess whether going solar is suitable for your home. They'll also provide you with options on what type of system is best for your needs and budget.
Once you decide on a provider, they'll handle all aspects of installation, including obtaining permits (if necessary), obtaining interconnection agreements with your local utility company, managing inspections, and ensuring that everything meets safety standards. Once installation is complete, you'll start enjoying all the benefits of having a renewable energy source powering your home!
The future looks brighter when we all do our part to reduce our carbon footprint by switching to renewable energy sources such as solar power. While switching may seem daunting at first, there are plenty of resources available that make it easy and affordable for everyone—from homeowners looking for an environmentally-friendly solution for their family's electricity needs to businesses trying to go green while cutting costs at the same time. So why wait? Start exploring today and see what switching to solar has in store for you! With just a few simple steps towards sustainability today, we can build towards a better tomorrow for generations ahead!
DFW Solar Electric Service Areas
We service all of the Dallas-Fort Worth metroplex, including Frisco, Allen, Plano, Southlake, McKinney, Colleyville, Flower Mound, Lewisville, Keller, and Coppell. If you're thinking about switching to solar, contact us today to learn more at 972-827-7651. We'd be happy to answer any of your questions and help you get started on your journey to renewable energy.
About DFW Solar Electric
With more than 30,000 solar panels installed to date, DFW Solar Electric has the experience and professionalism to provide your home with the best, most efficient possible solar power system. We use only products from reputable and time-trusted suppliers, and our installations are guaranteed to last with industry-standard maintenance.
While there are many solar installers to choose from, selecting one who knows the area and already has a proven track record of excellence can simplify the process and ensure you get the best return on your investment.