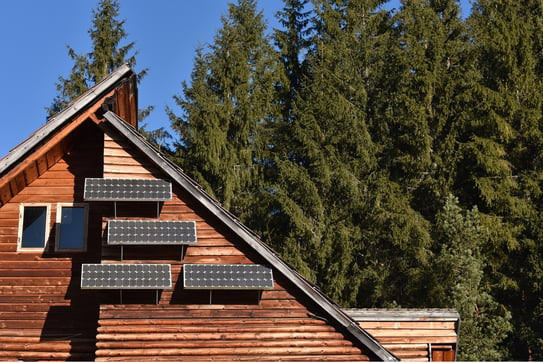 Do you own a home in Texas and are you curious about the process of switching to solar? This article is for you! Before starting the process of powering your home with solar energy, homeowners are often encouraged to investigate their current energy use and consider any potential efficiency upgrades. Being aware of your total electricity usage and implementing energy efficiency measures before switching to solar is critical.
A great place to start is by evaluating if your home is wasting energy, and if so, what steps need to be taken to reduce or eliminate this altogether. Many appliances and electronics also may use more electricity than necessary. Switching to greener options can help ensure that the energy generated stretches as far as possible to power your home when you switch to solar. Even small things like changing the lightbulbs throughout your home to energy-efficient LED bulbs can tremendously impact your electricity usage. All homes must then be assessed for solar potential. This step takes into consideration these key points:
Does your roof get direct sunlight? Take into account any nearby trees, even in your neighbor's yard that may cast a shadow onto your roof at any point during the day. Be sure to also consider trees in the surrounding area that are not yet fully grown that could potentially cause issues in the future. If there are no trees, buildings, or other aspects that will interfere with your roof getting direct sunlight, then solar may be an option for you. If you are uncertain, our team at DFW Solar Electric can provide a detailed assessment that considers all of these factors for you.
How is the quality of your roof? Does your roof need to be replaced anytime soon, or is it in good condition? Is it slanted at an angle that will face the sun? Is it a reasonable size to accommodate solar panels? All of these questions can also be evaluated by a solar expert who can determine if you're a good candidate for a solar system on your rooftop.
Does your neighborhood or city have any local restrictions? Some areas or Home Owner Associations (HOAs) may have restrictions related to solar installations (although in Texas it is illegal for HOAs to prevent homeowners from going solar, so the restrictions are not usually enough to prevent a homeowner from getting a solar energy system). Information about these limits or restrictions can be found in the HOA covenants or local ordinances.
At DFW Solar Electric, we have installed over 30,000 solar panels. We have experienced and professional installation teams, and we adhere to all building codes and industry standards, using products from reputable suppliers. In addition, our solar panels, inverters, and racking materials are guaranteed to last so that you can feel confident about your investment.
We offer services in North Texas, performing installations all around the Greater Dallas-Fort Worth Area including, Arlington, Carrollton, Coppell, Dallas, Denton, Duncanville, Flower Mound, Fort Worth, Frisco, Garland, Grand Prairie, Irving Keller, Lewisville, Mansfield, McKinney, Plano, Richardson, and more.
For more information about switching to solar, contact DFW Solar Electric today.
Our Solar Energy Solutions
Are you thinking about a solar panel system for your home or business? Give us a call at 972-827-7651 or click HERE to get a free, no-obligation consultation, and we'll perform a detailed analysis to help you determine which solar panels make sense for you.