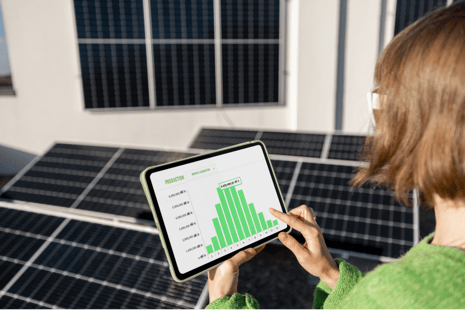 Are you tired of rising energy prices and reliance on fossil fuels? Do you want to make a difference in your home and contribute to a more sustainable future? Then mark your calendars because, on July 10, 2023, we will celebrate Global Energy Independence Day! This annual holiday recognizes the steps we can take to become more energy independent and reduce our carbon footprint. This blog post will explore the holiday's history, how homeowners can become more energy dependent, and why switching to rooftop solar is the best move.
The History of the Holiday
This annual event aims to highlight the importance of renewable energy sources and encourage people to reduce their reliance on fossil fuels. Over the years, this holiday has gained momentum worldwide, and more and more people are celebrating it by switching to clean energy. As we celebrate Global Energy Independence Day, let us take a moment to reflect on the strides we have made and the work that still needs to be done.
Steps To Make Your Home More Energy Independent
In our homes, we can play a vital role in reducing our reliance on fossil fuels and becoming more energy independent. There are various ways to do this, such as investing in energy-efficient appliances, insulating our homes, and using LED light bulbs. Another way to achieve energy independence is by generating our power using renewable energy sources such as solar panels. Installing solar panels on your roof is becoming more accessible and affordable, and it's an excellent way to reduce your carbon footprint. Solar panels can even sell excess energy back to the grid, further increasing your energy independence.
How Can Switching To Solar Power Help?
Switching to rooftop solar is one of the best moves homeowners can make toward achieving energy independence. Not only does it provide a clean energy source, but it can also help lower your energy bills significantly. Rooftop solar panels can last up to 25 years, and the installation cost can be recouped in just a few years. Additionally, solar panels increase the value of your home, making it an investment that pays off in more ways than one. By switching to rooftop solar, you're not only contributing to a cleaner and sustainable future, but you're also saving money in the long run.
In conclusion, Global Energy Independence Day reminds us that we can all make a difference in creating a more sustainable future. As homeowners, we can reduce our carbon footprint and become more energy independent by making small changes in our daily habits and switching to renewable energy sources such as rooftop solar. On July 10, 2023, let's celebrate the steps we've taken towards energy independence and continue to work towards a cleaner, more sustainable future.
DFW Solar Electric Service Areas
We service all of the Dallas-Fort Worth metroplex, including Frisco, Allen, Plano, Southlake, McKinney,Colleyville, Flower Mound, Lewisville, Keller, and Coppell. If you're thinking about switching to solar, contact us today to learn more at 972-827-7651. We'd be happy to answer any of your questions and help you get started on your journey to renewable energy.
About DFW Solar Electric
With more than 30,000 solar panels installed to date, DFW Solar Electric has the experience and professionalism to provide your home with the best, most efficient possible solar power system. We use only products from reputable and time-trusted suppliers, and our installations are guaranteed to last with industry-standard maintenance.
While there are many solar installers to choose from, selecting one who knows the area and already has a proven track record of excellence can simplify the process and ensure you get the best return on your investment.