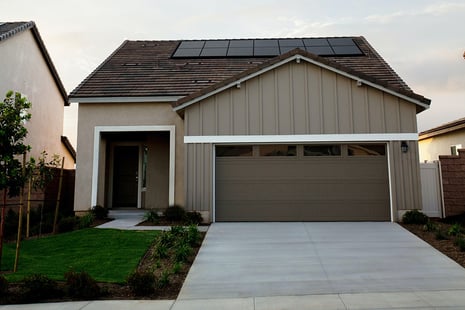 Have you ever considered switching to solar power in your home? If you live in the Dallas-Fort Worth area, the switch has many advantages. From environmental benefits to cost savings, here are five reasons why turning to the sun might be a good idea.
Cost Savings
Switching to solar power can save you money on your energy bills over time. When you install a solar panel system, you can generate electricity from the sun's energy and use it instead of relying on electricity provided by your utility company. This will reduce your monthly energy bills and may even make them disappear entirely! In addition, tax credits for installing a solar system can help offset the initial costs of installation, making it even more affordable over time.
Environmental Benefits
Solar panels provide clean, renewable energy that won't pollute our planet's air or water. This clean energy source can help reduce greenhouse gas emissions and fight climate change. Additionally, solar panels require little maintenance once installed, so they don't create waste or require harmful chemicals for upkeep.
Energy Independence
With a solar power system installed in your home, you'll no longer have to worry about rising energy costs or outages caused by storms or other natural disasters. You won't have to rely on an outside source like an electric company for power when needed and will have access to an unlimited energy supply right away.
Increased Home Value
Installing a solar panel system could add value to your home when it comes time to sell. Buyers may be willing to pay extra for a home with renewable energy sources already built in! A recent study found that homes with solar panels sold 17% faster than those without them!
Tax Benefits
Many states offer incentives for homeowners who switch to solar power systems. In Texas alone, there is currently an exemption from property taxes on new rooftop photovoltaic systems and other forms of renewable energy systems!
Switching from traditional sources of electricity like coal or natural gas to solar power can bring many benefits for Dallas-Fort Worth homeowners, including cost savings, environmental benefits, increased home value, tax credits, and more! With such significant advantages available, now is the perfect time for homeowners in the DFW area to make the switch today!
DFW Solar Electric Service Areas
We service all of the Dallas-Fort Worth metroplex, including Frisco, Allen, Plano, Southlake, McKinney, Colleyville, Flower Mound, Lewisville, Keller, and Coppell. If you're thinking about switching to solar, contact us today to learn more at 972-827-7651. We'd be happy to answer any of your questions and help you get started on your journey to renewable energy.
About DFW Solar Electric
With more than 30,000 solar panels installed to date, DFW Solar Electric has the experience and professionalism to provide your home with the best, most efficient possible solar power system. We use only products from reputable and time-trusted suppliers, and our installations are guaranteed to last with industry-standard maintenance.
While there are many solar installers to choose from, selecting one who knows the area and already has a proven track record of excellence can simplify the process and ensure you get the best return on your investment.