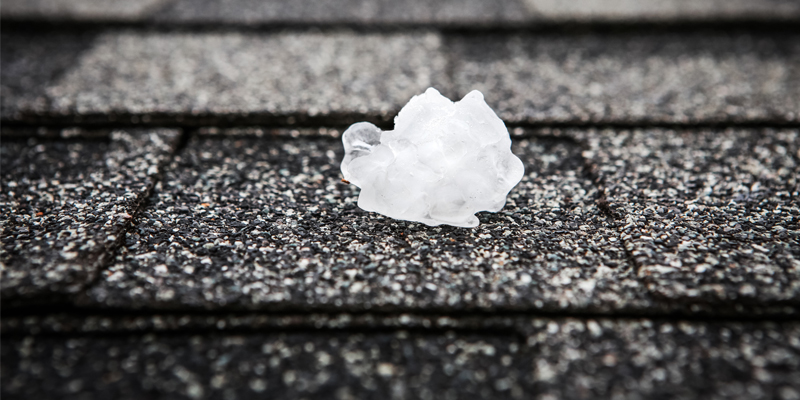 One of the most common things folks ask about when they are interested in installing solar panels is whether the panels will hold up to North Texas weather.
Solar Panels are exposed to the elements on our roofs. They endure heat, cold, rain, snow, and wind. But what are the chances of solar panels being destroyed by the increasingly frequent and severe hail storms that wreak so much damage on our roofs and vehicles?
One indication might be found in an extremely severe hailstorm that struck Golden, Colorado in May of 2017. Golden is home to the National Renewable Energy Laboratory (NREL), which develops standardized industry quality tests to assure that solar panels on the market can survive the harsh environmental conditions to which they are directly exposed.
NREL's test facility boasts more than 2.5 megawatts of photovoltaic (PV) power. A majority of those panels (more than 3,000) are located on or adjacent to the roof of the lab's Research Support Facility. The 2017 storm resulted in about $2.3 billion in insurance claims, and left a trail of destruction in its wake, shattering car windows and leaving golf ball-sized dents on the roofs of local homes and vehicles.
After the storm, NREL conducted a thorough inspection of all 3,000 of its solar panels. Only one panel had been broken by the storm. Modern solar panels have been designed for toughness.
If the roof of your home has been damaged by hail, this might be an excellent opportunity to install durable and inexpensive solar panels from DFW Solar Electric. We can even help you with hail damage on your car. Our sister company, Ex-Hail Auto Hail Repair, offers free paintless dent repair in the Dallas / Fort Worth metro area.