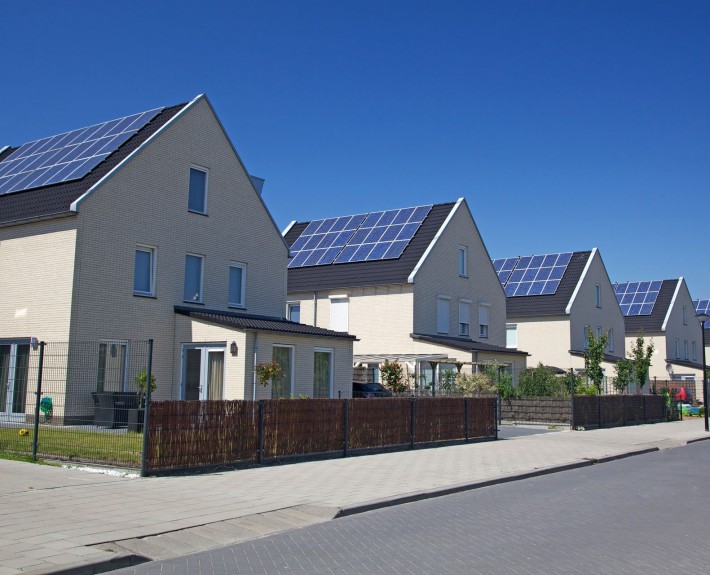 DFW Solar Electric – Makes It Fast and Affordable
Wouldn't it be great if you could receive significant monetary incentives to install a residential solar electric system on your property, reduce your electric bill every month, and even charge your local utility company for energy you produce?
Well, this could be a reality if you decide to use the sun's energy to power your North Texas home.
DFW Solar Electric, LLC
is pleased to offer affordable energy solutions that can reduce your monthly electric bill – with the support of utility company and federal incentives that can reduce your installation costs by up to 45%!
See if you qualify for up to $10,000 or more in incentives.
Residential Solar Leasing Options
Even with competitive pricing and incentives, some residents of North Texas are reluctant to pay for the installation of solar energy systems. DFW Solar and GreanGrid Solar have combined forces to offer a leasing program that eliminates virtually all of the upfront costs and reduces your energy bills almost immediately.
Here's how it works:
DFW Solar will install and maintain a residential solar-energy system on your property.
GreanGrid owns the solar energy system and sells the electricity it generates for a fixed, predetermined, price directly to you.
We connect the system to the electric-utility and use an integrated metering device to ensure that your property receives the optimal electricity flow.
We install an online-accessible monitoring system that will show in real time how much electricity your solar system is producing and how much electricity your property is consuming. We will routinely analyze the performance of your system to ensure its functionality.
Any time after six years, you have the option to buy the complete solar-energy system.
We will take advantage of and monetize local incentives, depreciation and tax credits to save clients even more on the cost of energy.
If you sell your property before the end of your lease, you can transfer the lease to the next property owner with no penalty.
With a free, no-obligation estimate and to start reducing your energy bills in just weeks, call
us today 972-827-7651.